Racing

The Las Vegas, Nevada based team encompasses successful race entries across multiple race series. Scuderia Corsa is became known as a GT powerhouse in the racing world after winning the Grand-AM GT Championship in its first year of existence. After collecting major championships and a win at the famed 24 Hours of Le Mans the team entered the NTT IndyCar Series, expanding its racing efforts to open-wheel in 2018 running in the 102nd Indianapolis 500 Scuderia Corsa went on to run a full season including the 103rd Indianapolis 500 in 2019.
Scuderia Corsa is also known for its off-track accommodations. The team provides impeccable services for both professional and gentlemen drivers. Off-Track, a top tier team of engineers and crew members, support driver and car development. Hospitality caters to personal preferences by offering many comforts such as a cafè bar. Scuderia Corsa arrangements at-track are kept in top condition to ensure you're best represented and feel at ease when engaging with business partners or hosting family and friends over race weekends.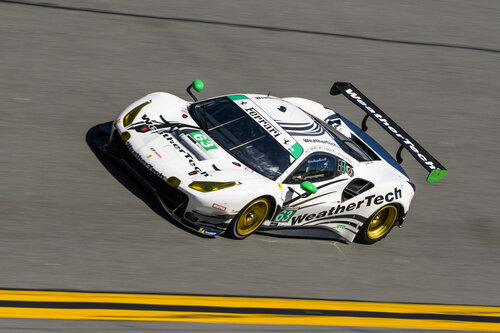 ENDURANCE GT RACING
Scuderia Corsa offers our most experienced Clienti Sportivi the opportunity to race in the GT3 class worldwide and can be tailor made for participation in the most exciting and historic endurance races in the world, like the legendary 24 Hours of Le Mans and Daytona 24 Hour race. Various professional level series across North America and Europe await those ready to seek this challenge.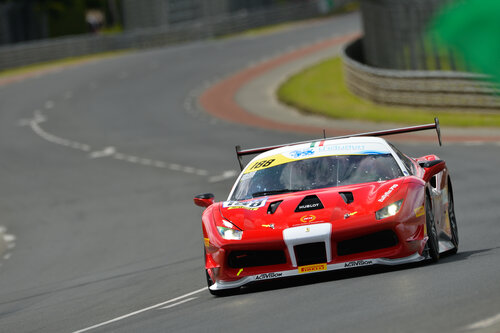 DRIVER DEVELOPMENT PROGRAM
Special track events packages are offered to Ferrari Beverly Hills/Silicon Valley/South Bay/Westlake customers and corporate clients wishing to challenge themselves in a controlled racing environment. We welcome first timers, enthusiasts and experienced drivers who share a passion for racing and want to capture a full day of driving, training and coaching for a once in a lifetime, skill building experience at the track.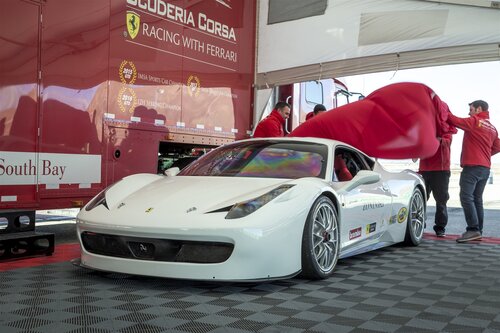 FERRARI CHALLENGE SERIES
Scuderia Corsa, racing arm of Ferrari Beverly Hills, Ferrari Silicon Valley, Ferrari South Bay and Ferrari Westlake provides customizable packages enabling clients to compete with fellow Ferrari owners on some of the world's greatest racetracks in the Ferrari Challenge series. Our comprehensive program is the best in class, thanks to the dealers' long-standing tradition and expertise in developing "gentlemen racers".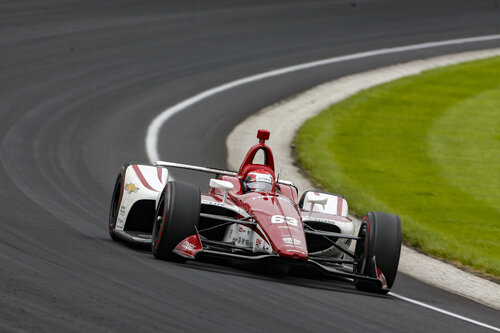 INDYCAR
Las Vegas-based team Scuderia Corsa enters IndyCar Series season in 2019, including the 103rd Indianapolis 500, after expanding its racing efforts to open-wheel in 2018 running in the 102nd Indianapolis 500. The 'Greatest Spectacle in Racing' is considered the largest, single-day event in the world, race day attendance exceeds 400,000 patrons while TV broadcasts reached +325 Million in over 250 countries worldwide.